Ura-dori area (Back street Area)
Ura-dori area (Back street Area)
This is the area that still creates the bewitching atmosphere of Akihabara.
There are many computer parts stores, maid cafes, ramen noodle stores, etc.
There are also some unusual electrical appliances on sale.
It is difficult to find a store of your choice in this area, so please use the guide map to find the store you want to visit!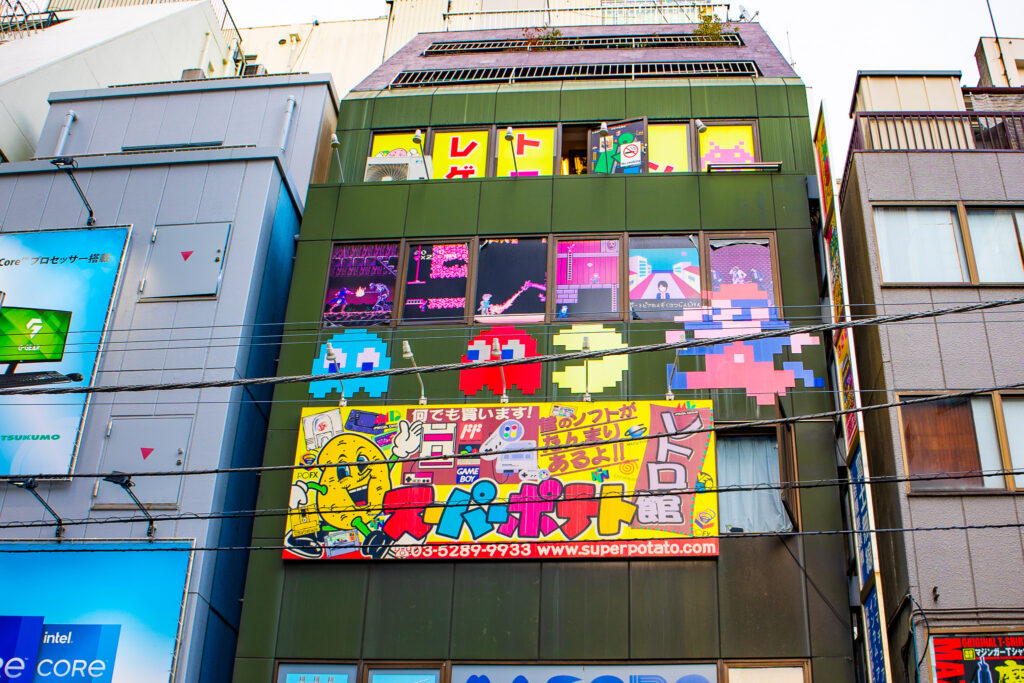 A store selling retro games.
The third and fourth floors are filled with retro games such as NES, SNES, PlayStation, Sega Saturn, etc.
On the fifth floor, there is a candy shop and a retro game center.
The store is famous as a tourist spot because of the rare games it sells.
If you like retro games, you should definitely stop by.
Basic information
Handled Items: NES, DS, SNES, N64, GC, GB, GBA, VB, NDS, PS1, PS2, SG-1000, Mk3, MD, MCD, 32X, SS, DC, GG, WS, PC-E (Hu, CD, SCD), PC-FX, NG, NCD, Neopoke, 3DO, MSX, Xbox, GW (LSI), GM (soundtrack)
Business hours: 11:00〜20:00


Location 3F/4F/5F Kitabayashi Building, 1-11-2 Sotokanda, Chiyoda-ku, Tokyo
Gachapon Kaikan(AKIBA Gacha)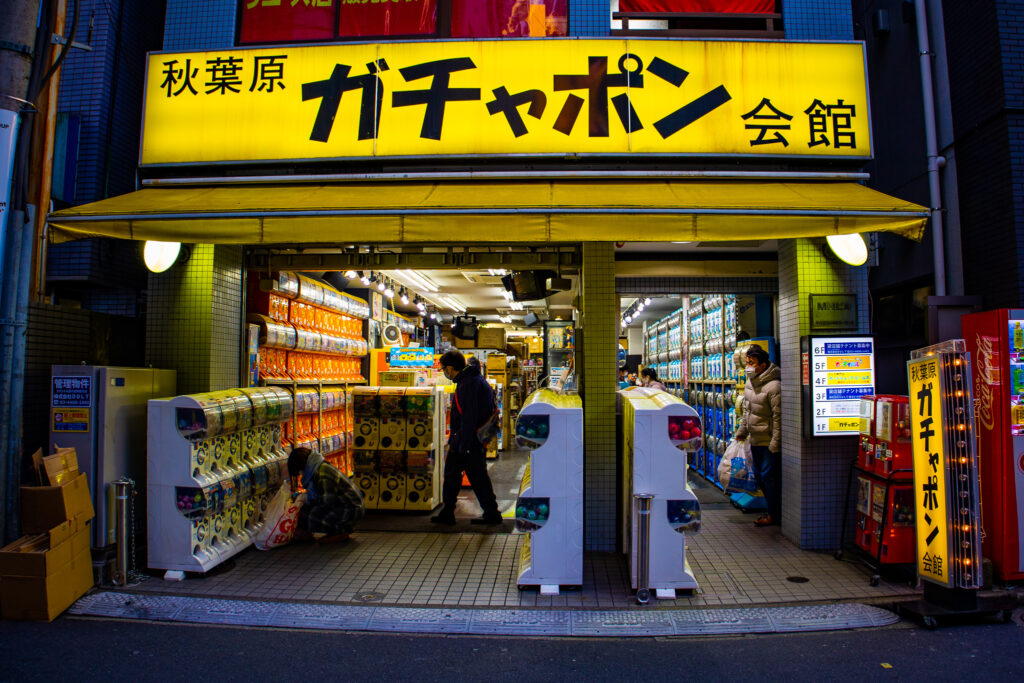 A store with many machines for spinning gachapon (capsule toy machines).
Prices range from 100 yen to 500 yen.
When you put money into a machine that contains multiple types of items and spin it, a random item comes out.
(The product that comes out is a pre-determined series, but only one type of the series will come out.)
It is hard to get all kinds of products, but there are so many interesting products that I end up doing it.
Basic information
Business hours: 11:00 – 20:00 (Mon – Thu) 11:00 – 22:00 (Fri, Sat, eve of national holidays) 11:00 – 19:00 (Sun, holidays)


Location: 3-15-5 Sotokanda, Chiyoda-ku, Tokyo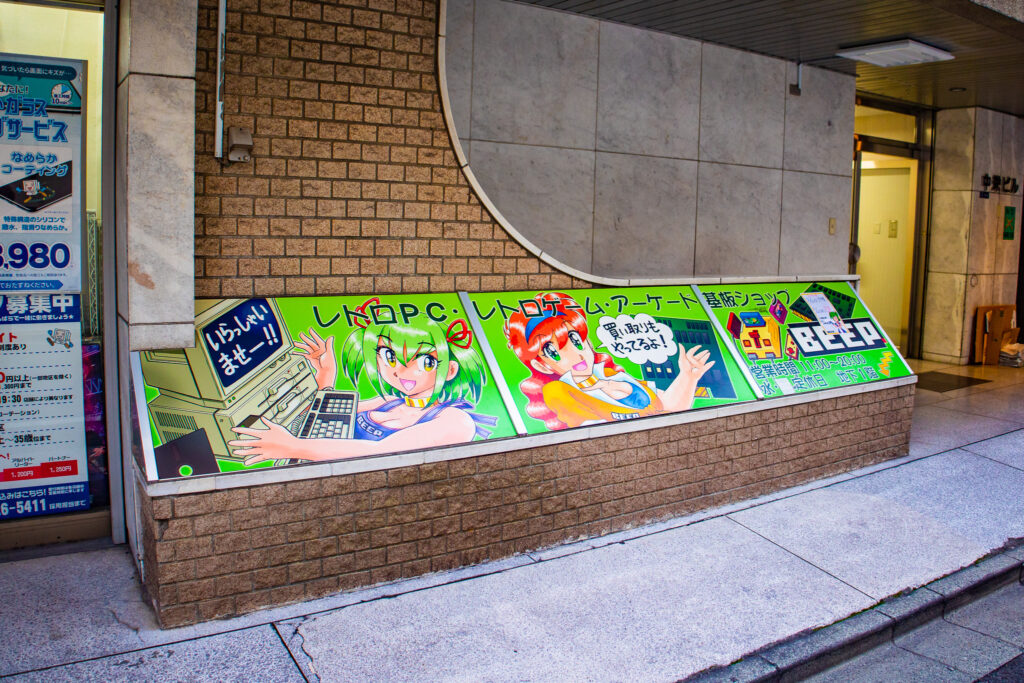 This store deals mainly in retro arcade games.
They have arcade game boards, retro PCs, parts for game cabinets, old game magazines, and goods for games.
The store's merchandise changes quickly, so you will often see new items every time you visit.
If you see an item you like, we recommend buying it right away.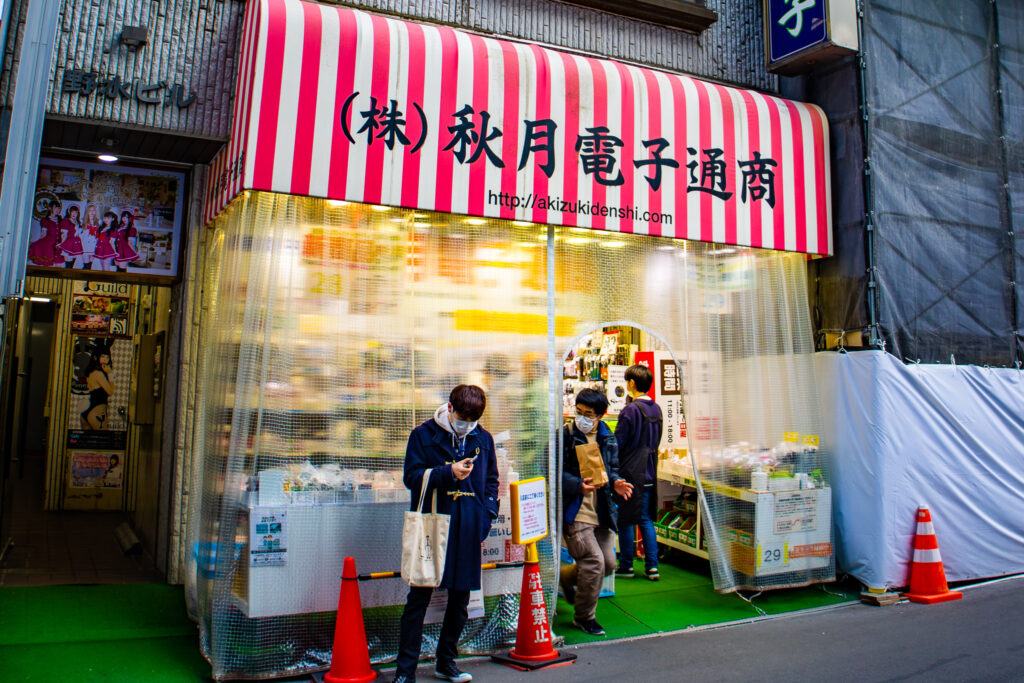 A store that sells small electronic parts.
They mainly deal in so-called Maicon (called microcomputers), etc.
Raspberry Pi is a famous product.
It may be a store for a few enthusiasts, but for those who are interested, it is a heavenly place.
It is not a place I would recommend for everyone, but if it is your area of interest, I would certainly encourage you to visit.
(It is best to assume that the products are only available in Japanese. (You should always make a picture or list of what you want beforehand)